General Trucking
Our experienced trucking team strives to meet diverse shipping requirements for businesses and industrial environments throughout Saskatchewan. We specialize in expediting deliveries to reach you just in time. Giroux's Trucking & Tractor Service Ltd provides round-trip goods consolidation with door to door service. From ordering to transport, delivery, and follow up, we keep you in the loop throughout each step of the process. Our well-maintained fleet delivers all types of products from food to clothing to construction materials.
Tractor Service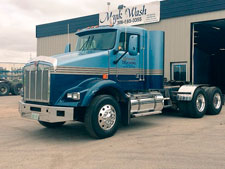 Giroux's Trucking & Tractor Service Ltd offers hourly or contract tractor service. We specialize in supplying trucks and drivers to compliment your quality on-time deliveries. From LTL to full truck load or a quick load that has to be there now, we can supply what you need.
Flat Decks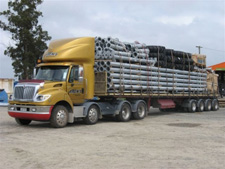 Our Saskatchewan based company uses flat decks to transport materials such as pipe and steel, packed bulk goods, lumber and much more. Whether you need a one-time shipment or several loads, Giroux's Trucking & Tractor Service Ltd knows how to successfully handle any fleet deck job. Freight can be delivered locally or the province as required by our customers. We are an industry leader in coordinating and executing this type of shipment for our customers.
Vans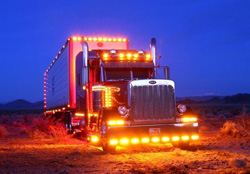 The experienced transportation team at Giroux's Trucking & Tractor Service Ltd provides dependable, flexible, and reliable van transportation services. We have dry, heated, and refrigerated vans to maintain the necessary conditions for any type of supplies.
Intermodal Transportation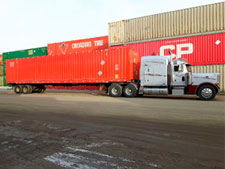 At Giroux's Trucking & Tractor Service Ltd, We have many years of experience working with both CN and CP Intermodal. We are able to handle all commodities of intermodal traffic, as well as, international shipments in all sizes of ocean containers.
Container Drayage and Restuffing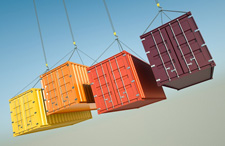 Our container drayage and de-stuffing division can move your full import or export shipment containers throughout a short distance, with same-day transport beginning and ending in the same geographical area. These loading docks ensure easier logistics and less disruption of business operations. Giroux's Trucking & Tractor Service Ltd will bring your goods to these loading docks to unload them and transfer onto the proper vehicle for easier delivery to your customers.. Our expert transporters also re-stuff containers, loading cargo into a previously unsealed container and re-sealing it for marine transportation.
Railcar Loading / Unloading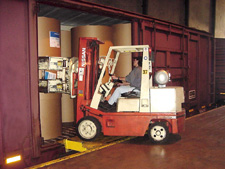 Our Saskatchewan transportation services also provide railcar loading and unloading for businesses in many industries. We have several heavy lifts to handle many rounds of loading and unloading, along with multiple crew capabilities for faster turnaround time. From boxcars and flat cars to gondola cars that require cranes, we can make your moves happen.